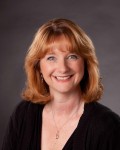 Maureen Hunsberger
Owner/Broker
Email
Office: 308-872-8360
Cell: 308-870-1406
Maureen Hunsberger's knowledge of real estate and commitment to excellence are reflected in the level of customer service she expects herself to deliver to every client. She established Ideal Realty on July 1, 2014. Maureen is willing to do whatever it takes to get the job done right, whether that involves helping a homeowner paint or staging a home to promote a timely sale.
Maureen's mission is to negotiate a fair deal between buyers and sellers so that everyone walks away from the transaction satisfied. Her commitment to honesty and full disclosure ensures that, to the best of Maureens ability, neither party is blindsided by unforeseen problems. She regularly recommends home inspections and brings a network of reputable trades people with her in order to facilitate the process, from home inspectors, to appraisers, and termite inspectors.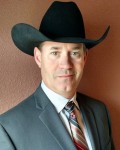 Dave Masek
Agent
Email
Office: 308-872-8360
Cell: 308-539-5670
Dave grew up on a farm west of Lincoln. He has owned and operated Masek Construction in the 30 years since then, engaging in both residential and commercial construction. In that capacity, he has been involved in all aspects of construction, ranging from site selection, building, financing, and marketing, either for numerous clients or himself.
Twenty years ago Dave married a Sandhills rancher, and he has lived on the ranch, and been active in its operations, since then. Those twenty years have given him a great deal of practical insight into the needs and concerns of agricultural producers. When combined with the vast residential and commercial knowledge, he brings a unique blend of structural expertise, financial acumen, and project development experience to his real estate practice.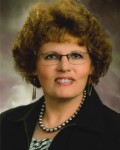 Marion Chesley
Agent
Email
Office: 308-872-8360
Cell: 308-870-2220

Shayla Varney
Agent
Email
Office: 308-872-8360
Cell: 308-202-0242
Shayla grew up and graduated high school in Arcadia. She attended Central Community College for two years before transferring to the University of Nebraska—Lincoln. She graduated with a bachelor's degree in Business Administration in May of 2017.
Since moving back to the area, she obtained her real estate license and is excited to work in the area and with the people that she grew up around. Shayla is dedicated to honesty and loyalty with her clients and provide them with the best experience possible. Whether your property is residential, land, or commercial you can trust Shayla's commitment and skill.